Young and dynamic UK based design and manufacturing company, dedicated to creating 'on trend' items for the home or business.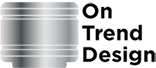 On-Trend Design are a father and son team and were born out of a desire to engage Benji in his role as apprentice engineer at a local engineering company. The type of parts Benji was engineering were the type of items you would never see or relate to and were often hidden inside another object.
Benji's father, Kevin, could see his sons frustration and asked Benji if he could make a candle holder, clearly the answer was yes and a sample was made from waste steel, pic below, the result was encouraging, which led them both to siting down and designing a range of three candle holder as we see them today, small, medium and tall.
Once these were produced, it became clear that they were onto something, they sat down again and designed the beautiful and matching reed diffuser, a tactile light pull followed and the business began.
The designs typically use solid metals such as locally produced, solid 316 food grade stainless steel and turn the material on modern and ageing lathes with skill, dedication and a faultless desire to create inspiring designs and develop tactile, desirable products that will last a lifetime.
We developed the name and booked a photo-shoot, developed recycled packaging, created a web site, Twitter feed and booked a local market to test out the response – It was a drab, wet February Sunday morning in the covered Huddersfield 'Up Market' but with Kevin's sales background it wasn't long before sales were made!
This whole exercise showed Benji the full process of design, manufacture, marketing and sales which focused him on the task in hand.
Sales to family, friends and friends of family and many more selling events continue to be booked, where OTD are developing into a fledgling company.
All products are proudly designed and manufactured in the UK and presented in high quality gift boxes, which can be shipped any where in the world.

OTD are actively seeking UK & International gift shops, galleries, retailers, restaurants & bars etc to become stockists of these fine products. To find out more, please make contact on the details below.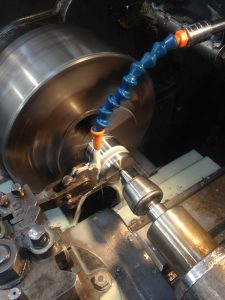 To place orders please either email or call with your requirements on the contact details below. 
MD: Kevin Martin. Mobile +44 (0)7887 634990 E: kevin@ontrend-design.com
Design Director: Benji Martin. +44 (0)7468 462827 E: benji@ontrend-design.com